Laurie Sanders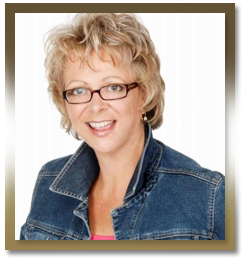 She waits for the midday host to wrap up, then settles into the DJ chair, tucking her left leg under her.
The daughter of farmers, Sanders played clarinet, but when a music scholarship fell through, she wound up studying communications and speech at nearby Ripon College. She discovered the campus radio station, where she was thrown on the air with no training. A freshman, but grew comfortable enough that, in 1976, she landed a part- time DJ job on a local Top 40 station, WCWC, earning $5 an hour.
Moving on to a station in Racine, playing Top 40 music, in 1979, hit her first big market, Milwaukee, on WISN-AM, an oldies station that was the baseball Brewers' flagship. Then, one day in 1981, she got a call from Ric Lippincott, and wound up doing overnights in the Windy City, it was a dream come true to work at the legendary WLS.
She moved to Southern California in 1985 when her then husband got transfer. She applied for radio gig at KOST, a highly rated "soft hits" station in Los Angeles, where she had some of the biggest ratings doing "Lovesongs on the Coast".
In 1992 - Sanders received a call from a headhunter who connected her with KOIT. She joined in March, taking the 7 p.m. to midnight shift. In 1996, she moved to afternoon drive - 3 to 8 p.m. – where she's been ever since.
She has made a name for herself in the City by the Bay, being number one more times than she can remember.
"I'm the girl next door, the companion, that someone you can always count on to be here. I realize that in my own little way I'm still affecting people and being part of their lives."

Commercial Demo
Loading Audio Player
Aircheck Demo
Loading Audio Player
Radio time line:
1976 WCWC Radio, Ripon Wisconsin
1978 WNAM Radio, Neenah/Menasha, Wisconsin
1979 WRKR Radio, Racine, Wisconsin
1980 WISN Radio, Milwaukee, Wisconsin
1981 WLS Radio, Chicago, Illinois
1983 WLAK Radio, Chicago, Illinois
1986 KOST 103.5, Los Angeles, CA
1992 KOIT, San Francisco, CA started as evening lovesongs host…moved to afternoons in 1996
2007 KOIT, Public Affairs director with 30 minute interview show - Today's World host